You are here
URGENT: Christmas Open House CANCELLED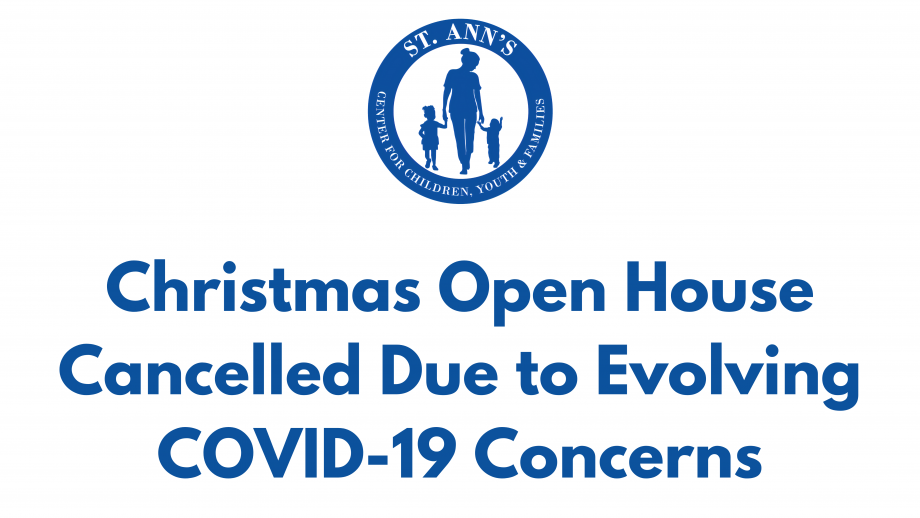 Hello friends. Please note that due to health and safety concerns, this year's Annual Christmas Open House will NOT take place.
Out of an abundance of caution, the Annual Christmas Open House, scheduled for December 5 at St. Ann's Center for Children, Youth and Families, has been cancelled.
Although we have greatly looked forward to seeing you, we have decided to cancel this year's event due to the evolving situation surrounding COVID-19 in our region. We look forward to celebrating with you another time soon. Thank you for understanding.
We wish you a beautiful, blessed, and healthy Advent and Christmas season.