You are here
Snapshots from St. Ann's Christmas Open House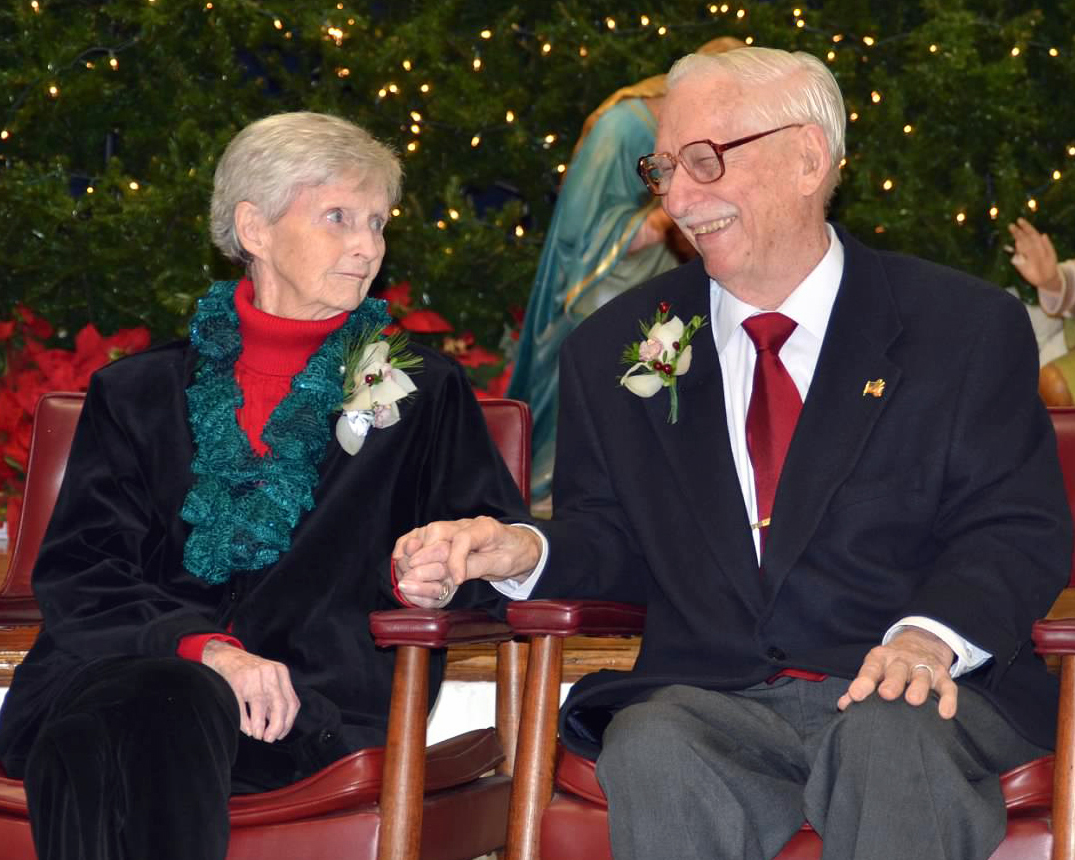 On Saturday, December 6th, St. Ann's donors, neighbors, advocates and friends gathered at our facility in Hyattsville to celebrate the Christmas season. Here are a few of our favorite snapshots.
To see more, please visit our Facebook page.
Maureen and Wilfred Billerbeck hold hands prior to accepting the Archdiocese of Washington's 75th Anniversary Medal for their long-time commitment to St. Ann's mission.
A young boy talks to Santa Claus about his Christmas wishes.
Sister Mary Bader recognizes Bill and Maureen Billerbeck for their years of service to, and advocacy on behalf of, St. Ann's young mothers and children.
Sister Josephine, St. Ann's former CEO, chats with Santa Claus.
St. Ann's High School faculty prepares to greet visitors to their classrooms.