You are here
St. Ann's Receives Generous Donation from Road Ahead Foundation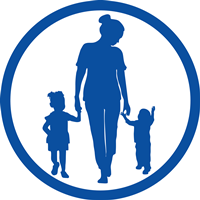 On Friday, December 12th, representatives from the Road Ahead Foundation delivered an $75,000 donation to support St. Ann's mission.
This extraordinary gift was raised during the Foundation's recent fundraising event, titled "The Roads We Choose," which was held November 12 at The Ritz-Carlton in Dallas, Texas. It featured a keynote address and question-and-answer session with former First Lady Laura Bush.
Founded in 2008 by Michael Koch, the Road Ahead Foundation is dedicated to providing services and support to America's most vulnerable children.
On behalf of the countless young families that will be touched by this generous gift, we extend our deepest gratitude to the individuals and businesses that contributed to "The Roads We Choose" event.