You are here
Meet our 2016 Hope Blossoms Honorees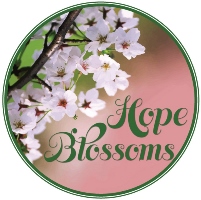 Monica & John Thompson III (Co-Founders, John Thompson III Foundation) will receive the Mary McGrory Advocacy Award
The Award:
The Mary McGrory Advocacy Award was inaugurated at our 150th Anniversary Gala in honor of its namesake, a passionate advocate and dear friend to St. Ann's, whom our children lovingly called "Mary Gloria." This award recognizes individuals whose work brings attention to the needs of our community's voiceless: homeless and vulnerable youth and young mothers.
The Honorees:
Monica and John Thompson III (Head Coach, Georgetown Men's Basketball Team) founded the John Thompson III Foundation in 2007 to help underserved children and families in the Washington, D.C. area.
"Coaching the Georgetown Hoyas gives me the opportunity to lead on the basketball court and in my community," explains John. "The John Thompson III Foundation works for children and families most challenged by the effects of poverty."
Monica, a Princeton University alumna with a background in fundraising, serves as the foundation's Executive Director.
Sarah von Pollaro (Founder, Urban Petals) will receive the Michele Heidenberger Volunteer Award
About the Award:
The Michele Heidenberger Volunteer Award is named in honor of a long-serving and devoted St. Ann's volunteer. Michele, an American Airlines flight attendant, was tragically taken from us in the crash at the Pentagon on September 11th, 2001. We honor her memory and years of dedicated service by presenting this award to an individual or group whose volunteerism has had a significant impact on vulnerable women and children.
About the Honorees:
Urban Petals creates one of a kind floral designs for events, donates them to nonprofit organizations the following day, and inspires people to enjoy arranging flowers.
Urban Petals has designed floral arrangements for large-scale events at the Kennedy Center, the Library of Congress, the White House, and other Washington D.C. institutions.
Through the Flower Empowered program, Urban Petals' founder, Sarah von Pollaro, provides therapeutic flower arranging workshops at area women's shelters, USO Warrior and Family Centers, and organizations serving homeless youth, including St. Ann's Center.
Tags