You are here
A Minute With Sister Mary: Your Care and Kindness Matter!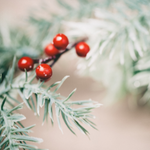 December2022:
Your Care and Kindness Matter!
This blog is part of a monthly reflection series from St. Ann's Center CEO, Sister Mary Bader. Find more of these reflections by visiting the archive: A Minute With Sister Mary.
---
Happy December from St. Ann's Center! We hope you are staying warm and well.
It is incredible how time flies. The year 2022 seems like it just began – and now it is nearly over! Yet with this ending comes the beginning of the holiday season – always a special time of year at St. Ann's Center as resident mothers and their children bond, celebrate, and enjoy Christmastime together.
While Dec. 25 is still three weeks away, St. Ann's friends and supporters have already provided us with many reasons for joy and gratitude! I want to especially thank all who participated in St. Ann's Giving Tuesday campaign earlier this week. Together, you helped us raise nearly $20,000 on this wonderful "day of generosity" – funds that will directly support families through our supportive and transitional housing programs, on-site child care, and comprehensive support services.
Giving Tuesday Day of Service
conducted by an amazing team from
Live Nation
and
Jiffy Lube Live
. These dedicated volunteers decorated, painted, organized, and ultimately "decked St. Ann's halls" for our families. Thank you! Likewise, I want to thank everyone who has contributed in-kind gifts to St. Ann's in recent weeks, ensuring our families have the right clothing and other items needed for the winter season.
Your care and kindness mean so much to every one of us at St. Ann's Center. Thank you for all the ways you show your support! Through you, we see the glimpse of a world in which all mothers and their children are adequately supported on their journey toward stability and independence.
Wishing you and yours comfort and joy,
Sister Mary Bader, CEO
---
Christmas Open House - December 4!
You're Invited! Sister Mary Bader and St. Ann's Center's Board of Directors welcome you to our annual Christmas Open House - taking place Sunday, December 4 from 1:00 p.m. to 3:00 p.m. at our Hyattsville home. We hope you can join us for an afternoon of Christmas cheer!
---
Support St. Ann's Center Families
Donate here: https://donatenow.networkforgood.org/stannscenter
---
About St. Ann's Center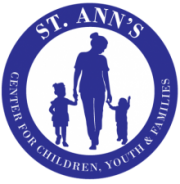 Mission Statement: St. Ann's Center for Children, Youth and Families strengthens and supports families on their journey toward stability. Inspired by Catholic social teaching and Gospel values, St. Ann's Center provides a nurturing community where families heal from the past, overcome barriers, and take hold of their future.
St. Ann's Center is a registered 501(c)3 nonprofit committed to lifting vulnerable children, mothers and families out of poverty and homelessness. Our innovative housing and support programs build upon a family's inherent strengths by providing the tools for life-long independence and self-sufficiency. St. Ann's serves families of all backgrounds and faith identities.
Tags